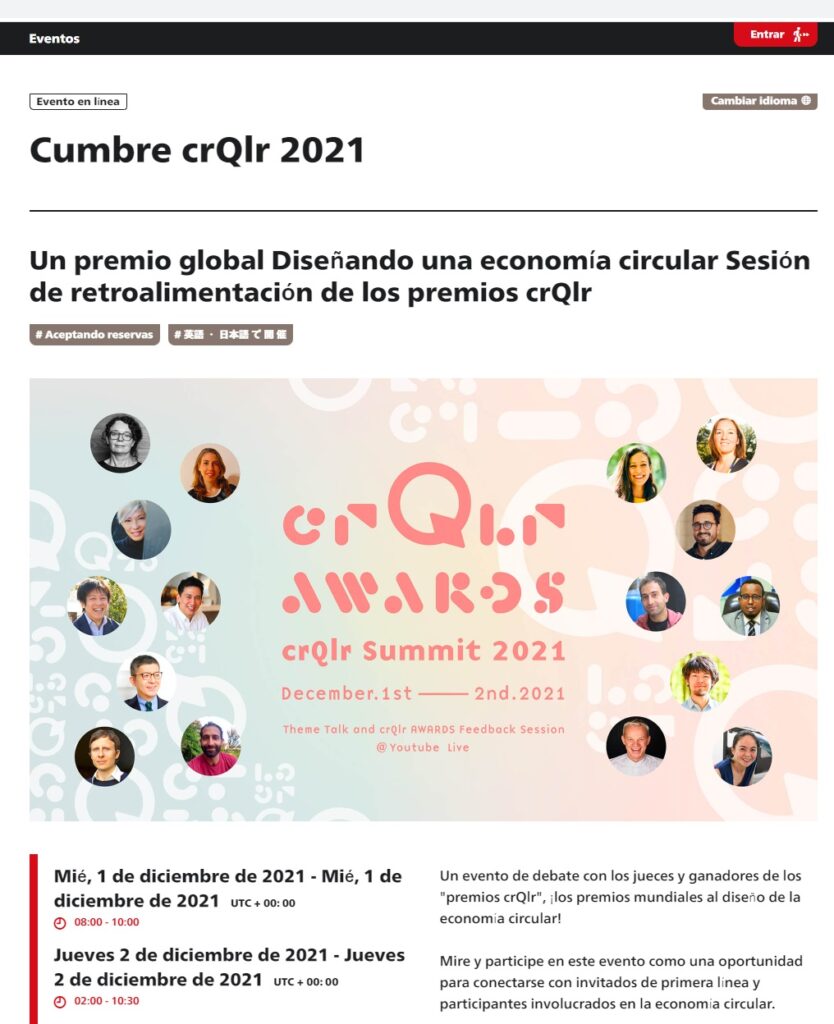 We are very happy to announce that our ISLANDAP ADVANCED project has received the "CrQlr Awards" for the best hybrid symbiosis in circular economy.
In this edition of the "crQlr awards", for projects and ideas that design the circular economy, they received 204 entries from companies, organizations, startups, designers and other organizations from 24 countries around the world. After a rigorous review by 19 judges, the ISLANDAP ADVANCED project was selected as one of the winners of the crQlr Awards 2021.
Check out the winners of this year's CrQlr Awards here, and take a look at the innovative ideas!
The crQlr 2021 Summit will be held on December 1-2, 2021 online and will feature 4 panels from around the world with keynote addresses and crossover conversations between the judges and various winners of the crQlr awards.
Don't miss it, sign up here!