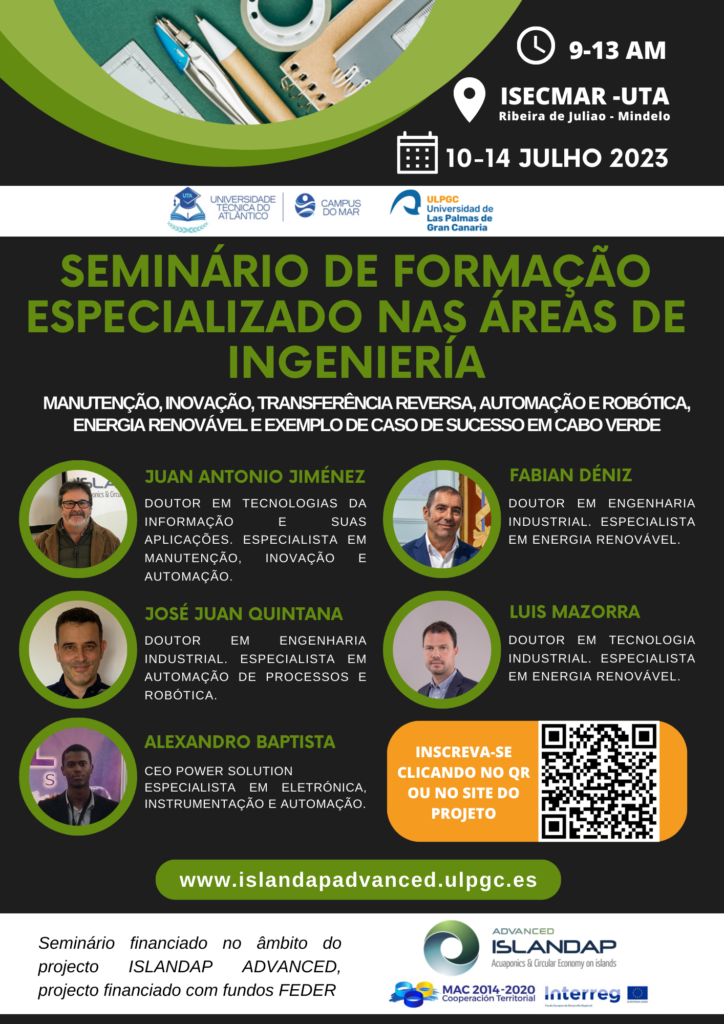 Within the framework of the ISLANDAP ADVANCED project, the 1st Seminar on Circular Engineering has been organized, to be held from July 10 to 14 in collaboration with the Universidade Técnica do Atlántico (UTA), on the island of San Vicente.
This training seminar will delve into various areas of engineering: maintenance, innovation, reverse transfer, automation and robotics, renewable energy and an example of a success story in Cape Verde. Taught by professors from the University of Las Palmas de Gran Canaria (ULPGC) and the CEO of Power Solution.
Free seminar (previous registration) for senior students, professors and researchers interested in the training areas. It will have 20 hours of face-to-face training at the facilities of the Technical University of the Atlantic (ISECMAR-UTA. Ribeira de Juliao).
Registration HERE.